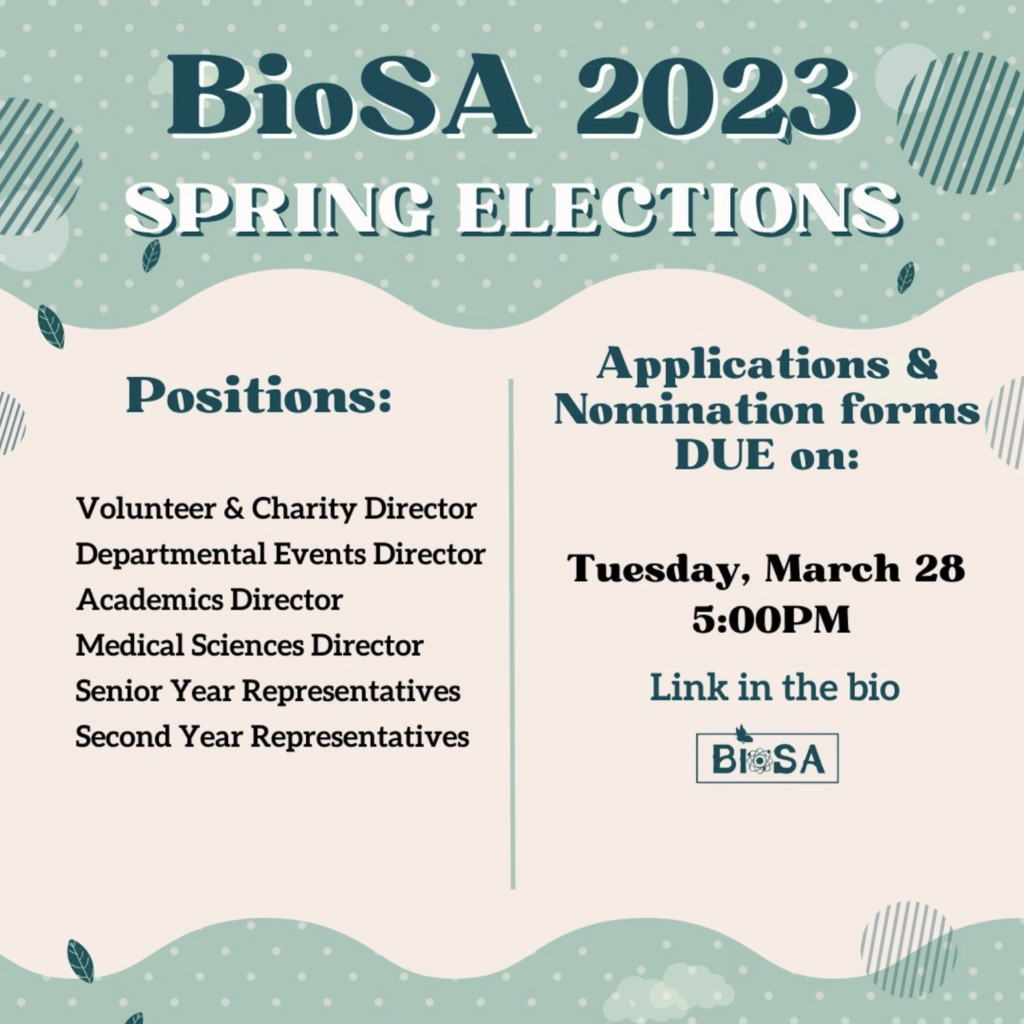 Hey UTSC! BioSA is now opening applications for various positions on our Executive Team! Represent your fellow Biological Sciences students by being an Executive Member of BioSA! 
The application form can be found by clicking the link below. Applications and nominations are due by Tuesday, March 28 at 5 PM. 
Please email nomination forms to president@thebiosa.org. Late forms will unfortunately not be accepted. 
Elections will take place on Monday, April 3 from 5-8 PM.